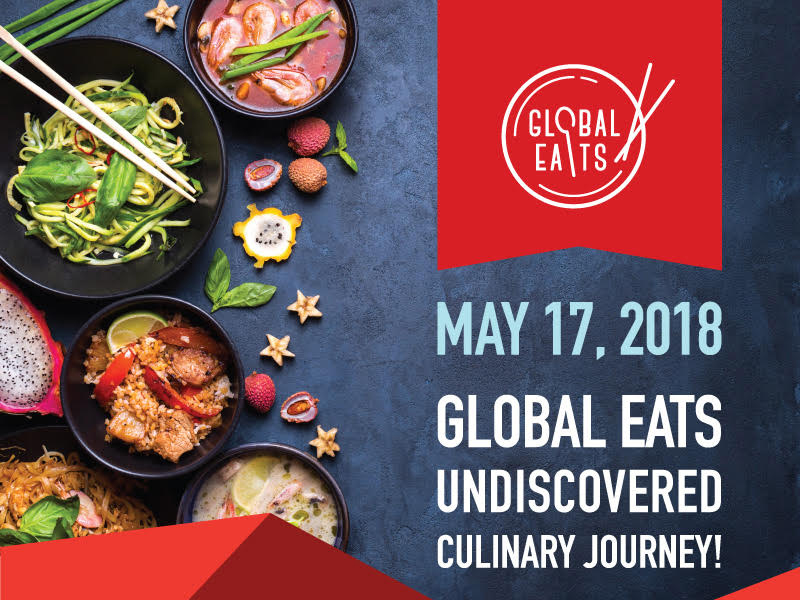 28 May

Global Eats 2018

Posted at 16:22h

in

Press

Join Dorcas International Institute of RI for an international culinary fundraiser to support our work and honor the vibrancy of Rhode Island's diverse community. Operating for almost 100 years, Dorcas International is the largest non-profit agency working to empower immigrants and refugees throughout Rhode Island.

For this unique fundraising event, we will feature renowned local chefs who will recreate family dishes from around the world by using recipes collected from our clients over the years.

Our growing list of chefs features: Noah Metnick from Waterman Grille, Bill Andrews from Leon's, Maria Meza from El Rancho Grande, JT from Laughing Gorilla and Troop, Matthew MacCartney from Jamestown Fish, Jennifer Behm-Lazzarni from Red Fin, Cesin Curi from Los Andes, Teddy Newcomer from XO Cafe, Billy Manzo from Federal Hill Pizza, Antonio Franco from Basta, Matthew MacCartney from Fish, Karl Guggenmos, who is a WACS Certified Global Master Chef and Dean Emeritus of the College of Culinary Arts at Johnson & Wales University, and more!

Proceeds will go to funding the vital programs and initiatives that Dorcas International offers, which are driven by a commitment to promote diversity and strengthen acceptance in Rhode Island.